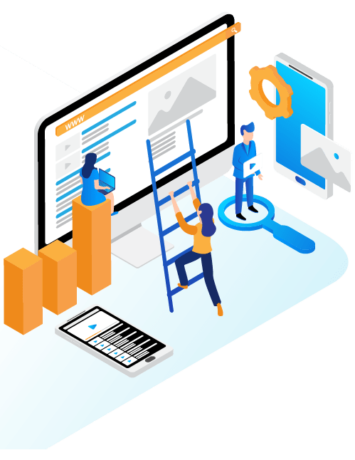 SYDNEY DIGITAL AGENCY | DIGITAL AGENCY SYDNEY
Finding a Sydney Digital Agency you can trust should be the easiest thing in the world, shouldn't it? After all, you'd think typing 'Digital Agency Sydney into Google should be all you need to do. After that Google views your search query, performs a taxonomy of the available websites in the industry vertical to sort out the wheat from the chaff, and…voila! The best Sydney Digital Agency is right there at your fingertips. Right?
Ah…if only it was that simple!
Unfortunately, SEO is a nefarious business with many companies using 'Black Hat' techniques that are expressly against Google's best practice guidelines. And just because you're seeing a Sydney Digital Agency's website listing on the first page of Google, it doesn't mean the company they work for is legit, the practices they're using are 'White Hat', or that the resources they've put into ranking THEIR site, will be put into ranking yours if you sign with them.
BEST SYDNEY DIGITAL AGENCY
SEO North Sydney is a Digital Agency run by Sydney's best SEO Consultant, Brian M Logan. A man who has spent the last fifteen years mastering Google search and specialising in getting small businesses and SME's onto the first page of Google. He understands your small business because he runs a small business himself. He understands the ups and the downs you, as a small business owner, go through each quarter, because he goes through them too. And as one of Australia's foremost SEO trainers, Brian has the experience and online marketing know-how to leverage Sydney small businesses so they can compete in the online arena against the companies in their industry verticals that smugly sit at the big end of town making all the money. Because in the world of SEO consulting, it's not about how much money you spend online, it's about how those resources are allocated and how the white hat SEO strategy is implemented. Because the days of SEO being all about links and keywords are long gone. And Sydney SEO consultants who tell you otherwise are simply preying on your naiveté. ​ ​
HOW TO STOP SEO DIGITAL AGENCIES Pulling the wool over your eyes
Sydney Small Business Owners realise that Search Engine Optimisation is important; and that they need to actively take steps to have their website optimised so it can get on the first page of Google. But what exactly is SEO? And why should you, a small business owner, give a damn?
To help you navigate choppy waters overflowing with acronyms, pseudo-experts, and out-and-out charlatans, I thought I'd walk you through a bit of the history of how SEO came into being, to help you better understanding the mores and rules of online search. Because you can't future-proof your website without knowing what has come before, and why. Knowledge is power after all. Especially in an ever-changing industry like Search Engine Optimisation. So the more you know about SEO – how it came into being, how it works today, and – IMPORTANTLY – how it's going to work tomorrow; the more likely you'll be able to hire a Sydney SEO consultant who actually knows what the hell they're talking about. One who knows how to DO SEO, rather than just how to SELL SEO. Because it's not your job to know the ins-and-outs of how SEO functions. But it is your job to know enough to tell the difference between a real SEO expert and a snake-oil salesman hiding behind the banner of a large online agency.​
WHAT IS SEARCH ENGINE OPTIMISATION?
SEO can be defined as the set of measures taken by a company or individual in order to make their website rank higher in search engines. The more Google (Bing, Yahoo, Ask, et al) trusts your website, the higher up the rankings you website appears. The higher up the rankings it appears, the more people click through to your website. The more people click through to your website, the more business enquiries you get via web events such as calls or downloads or emails or online purchases (or whatever else you designate as a 'conversion'). And the more business enquires your website generates, the more sales your business makes. QED. And given that 92% of people don't go past the first page of a Google search, getting your small business website on the first page is vital.
A successful online marketing strategy involves a combination of many different methodologies, each bringing more visitors to your website, and each going some way to improve the visitor's overall experience when they're there. These methods include (but are not limited to): writing and posting brilliantly written original content; creating a fast-loading and easily-navigable website; developing your website's link matrix, focusing your website design to improve the UX (user experience). And finally, overseeing a dynamic, mobile-friendly website that features well-written, regularly-published content that answers the questions posed by people's search queries, rather than just trying to sell more widgets and telling everyone how wonderful you are.
NATURALLY OPTIMISING YOUR SITE
Naturally optimising your site for Google Search is far from straight forward. SEO is a science based on understanding Google's ever-changing algorithms (and we'll only focus on Google in this article, as – statistically speaking – hardly anybody uses Bing, Yahoo, Ask, etc). Google has over 200 'Ranking Signals' and 10,000 'Sub Ranking Signals', and updates 500-600 algorithms per year, or 1.6 per day. So keeping up with Google's algorithmic changes is a full time job (and then some!). So this article isn't about turning you into Sydney's best SEO consultant (unless you have 10 years to spare and the patience of a saint), it's about arming you with enough information so you know when the Sydney SEO consultant you're looking at hiring is on the level, rather than full of you know what…
Digital Marketing Agency Sydney
One of the principle aims of hiring a Digital Marketing Agency in Sydney is to uncover ways to improve your website. Not only can expert services boost a favorable experience for visitors but Google will love it as well.
If you want to encourage more engagement from potential customers, then SEO North Sydney can do more than improve your website. Site enhancements can include quality content and even the creation of new product- and service-specific pages that highlight what you do well by doing what we do well.
​
To generate leads or sell your core products with a prominent online presence, understand that investing in search engine optimisation consultation and services generates high ROI and should be an essential element in your long- and short-term goals.
As a revenue driven small business in Australia, the sooner you have an SEO strategy in play, the higher the regularity of targeted visitors clicking their way to your site's landing pages. New clients keep a business growing and excellent search engine optimisation can forever source sales and leads.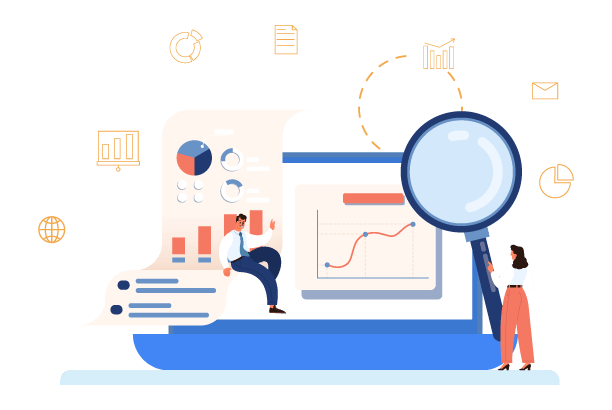 How Long Does It Take to Rank High on Google?
A recent study conducted by a leading SEO tool source and research company, revealed that just 5.7 percent of web pages investigated ended up in the top 10 results in a year's time with the minimum of a single keyword. A contributing factor highlighted in the research was domain rating or the pages' Domain Authority (DA). The higher, the better. Those websites reaching top rankings in search engine results pages (SERPs) did so within 61 to 182 days.
Was it luck like a player's chances in roulette that propelled these pages within those months? As any skilled Digital Marketing Consultant in Sydney you, it does not matter whether you utilise low- or high-volume keywords. Having quality content on your site and an index of quality links is what will fair well with the algorithms of Google and deliver the desired success of search engine optimisation strategy.
Proper SEO Produces High Rankings and Happy Clients
Many Sydney small businesses waste time with unguided SEO efforts and neglect the valuable resources available to them. With the right direction, support, expertise, and execution, search engine optimisation services can propel a business with:
Understanding of the industry and tends

Comprehensive research

Tactful and creative implementation

Strategic design

Detailed and accurate reporting

Continual aims for improvement
SEO North Sydney & Web Design has the knowledge, experience, and results-driven mindset to keep up with Google's 600 annual algorithmic updates and get your business to the coveted top spot on SERPs by rejuvenating your site with content that attracts, links that engage, and more.